Space yang terbaik di kelasnya.
Introducing Hyundai's all-new people mover, the elegantly spacious STARIA. Imagine having comfortable seating for 7 and 9, latest safety and next-gen technology combined with a strikingly futuristic exterior. The STARIA seamlessly turns any routine commute into an enjoyable drive with the whole family. With the STARIA your family can enjoy an effortless experience of mobility like you've never imagined it before.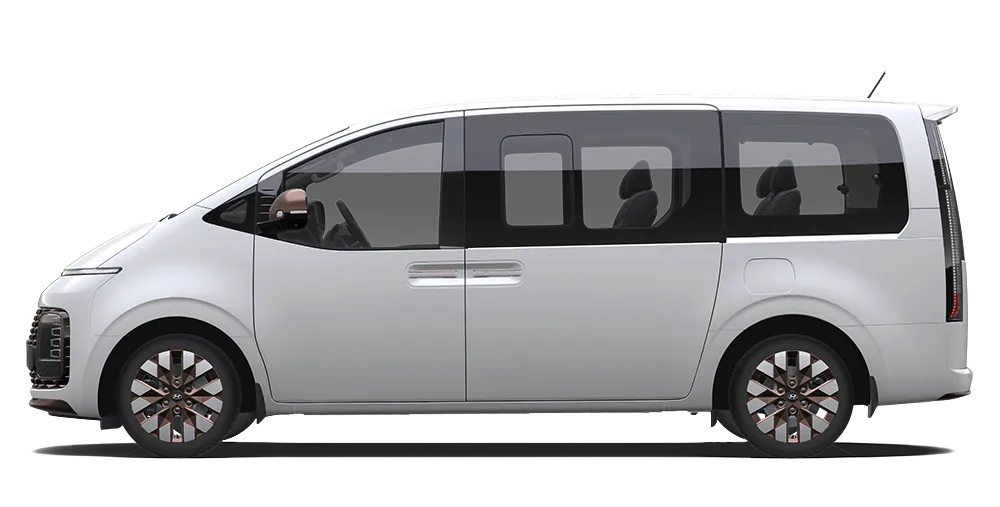 Exterior colors
Creamy White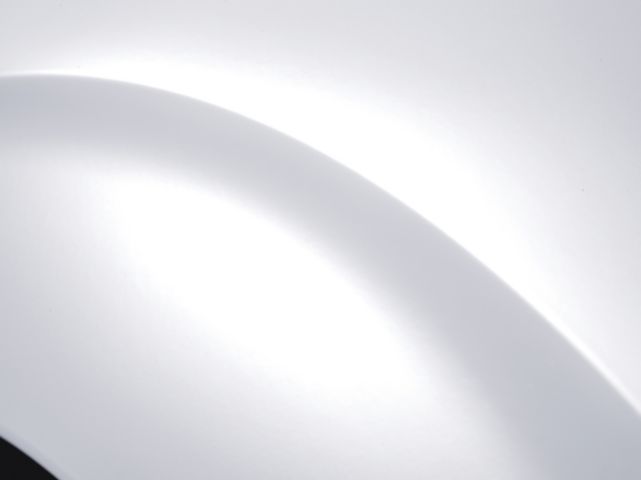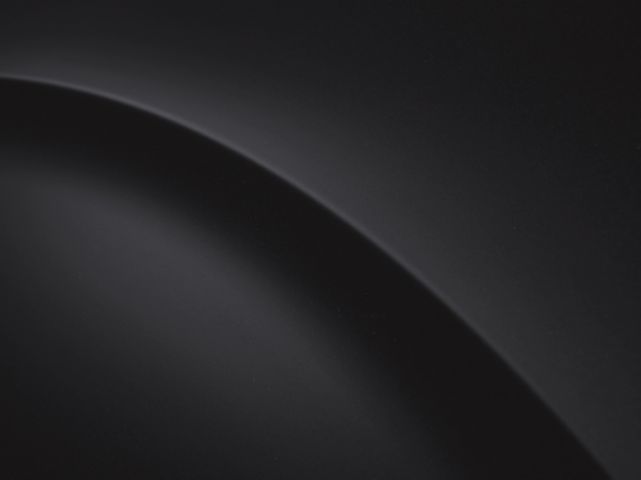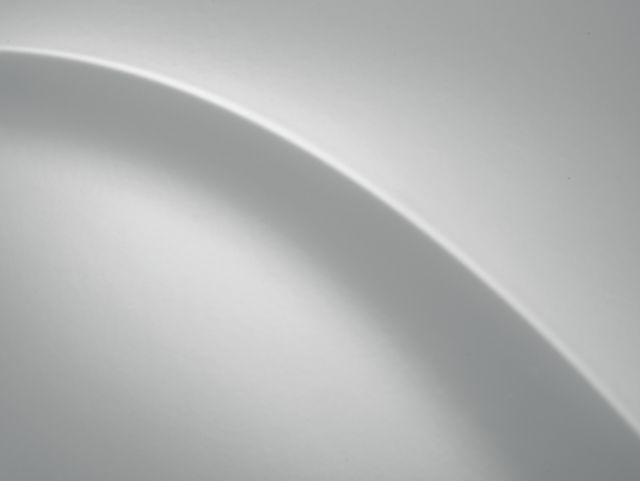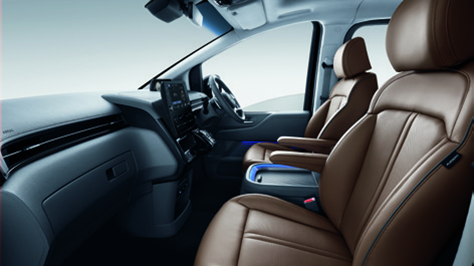 Brown Two Tone Embroidered Leather
Black One Tone Embroidered Leather
Now every journey can be effortless.
Space, comfort and cutting-edge technology combine elegantly within the all-new STARIA. Imagine if all family journeys could be seamless, effortless and enjoyable. With the completely flexible 2-2-3 seating configuration, 10.25" multimedia touchscreen, leather appointed seats and steering wheel, 16 cup holders and the enviable futuristic design of the all-new STARIA they most certainly can.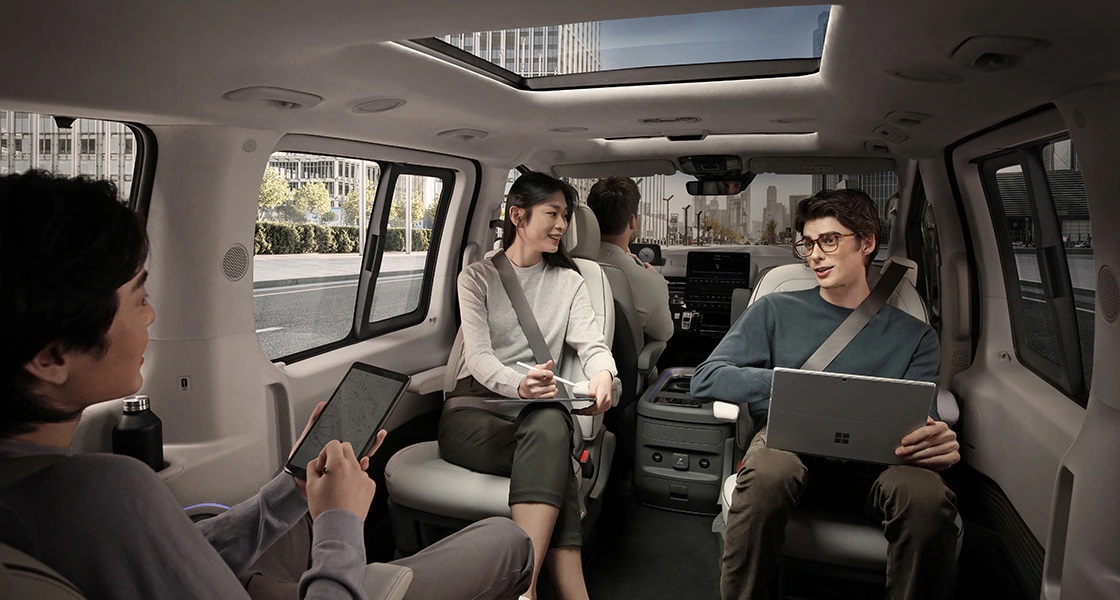 Simply smarter.
Imagine advanced technology that keeps your family connected, entertained and safe. Imagine having seamless connection with all of your devices as soon as you jump into the car and having multiple safety alerts that act like your guardian angel on the road.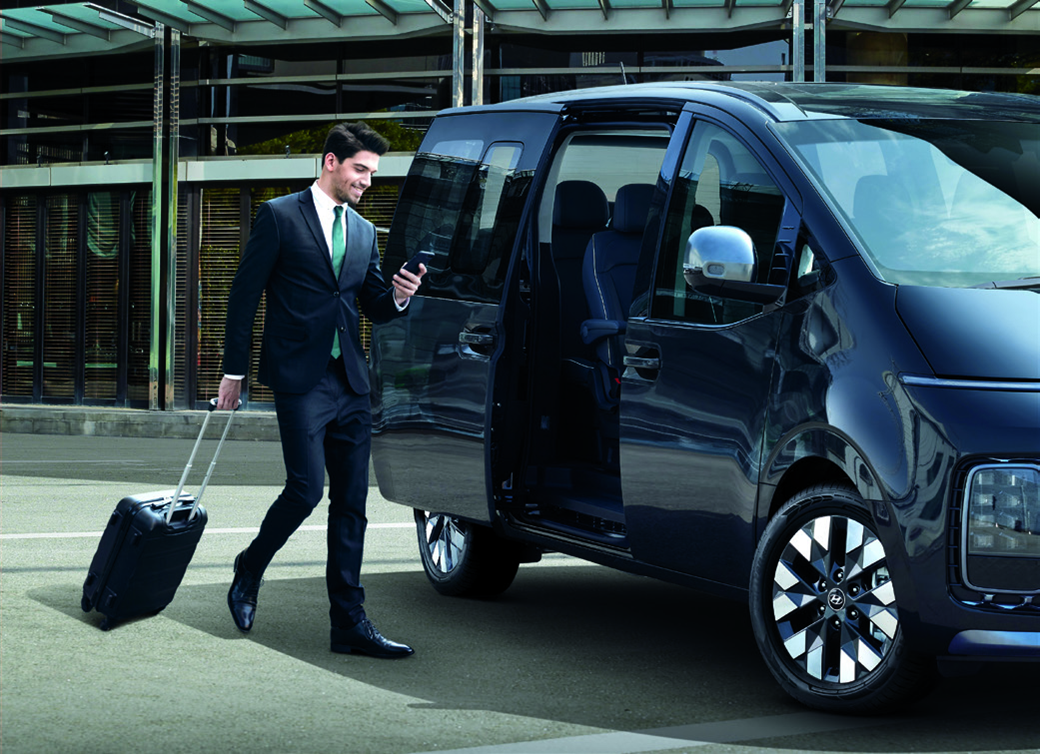 Smart Power Sliding Door
Swiveling Independent Seat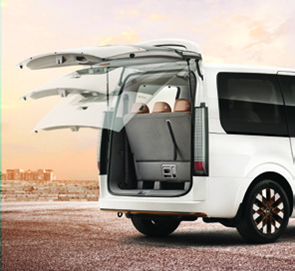 Smart Power Tailgate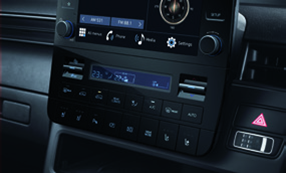 Full Air Conditioning System
Long Sliding Seat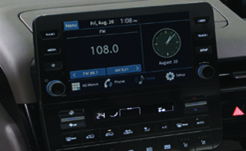 8" Display Auto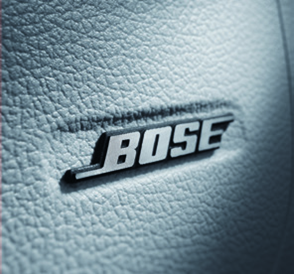 BOSE Premium Sound System
Premium Relaxation Seat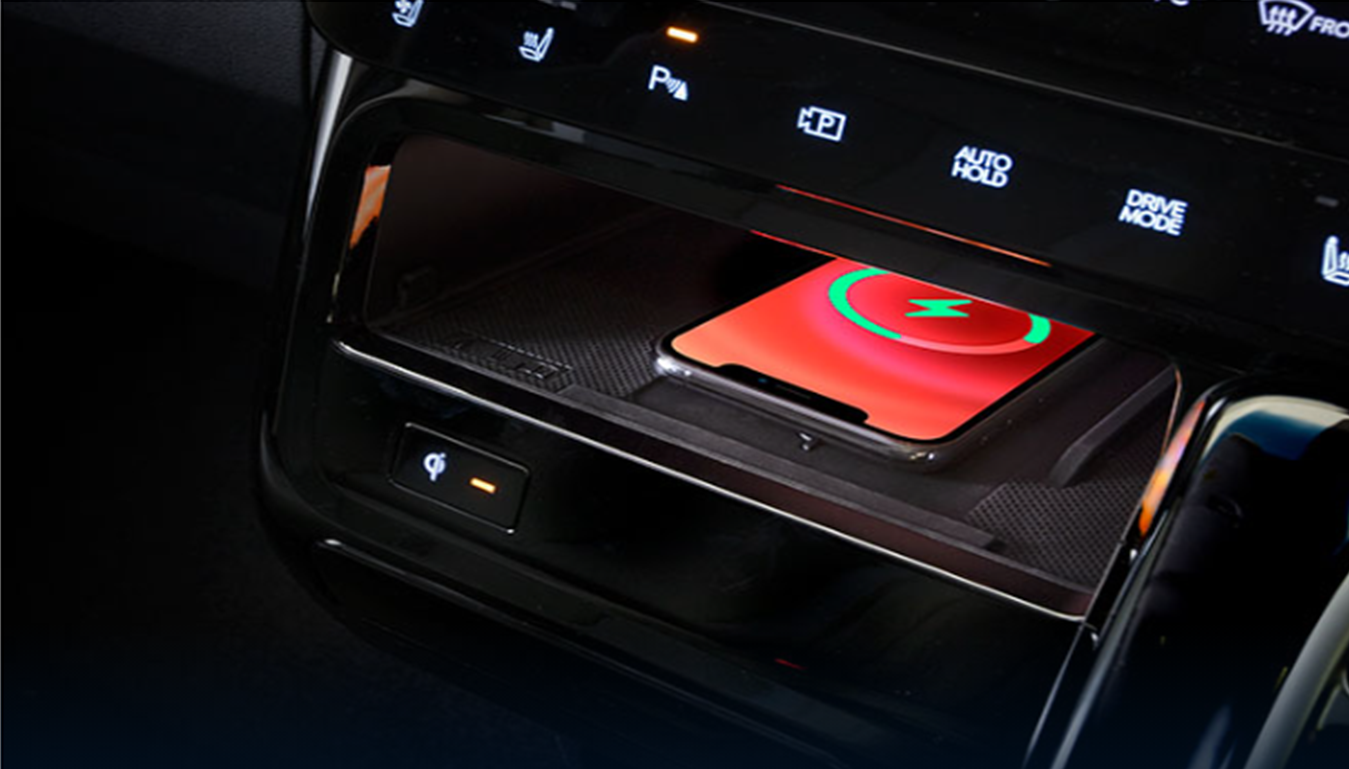 Wireless Phone Charging System
Smart Key with Push Start Button

Ambient Mood Lamp
Walk In Device
Semi Punched Leather Wrapped Steering Wheel
Touch Type Outside Door Handle (1st Row)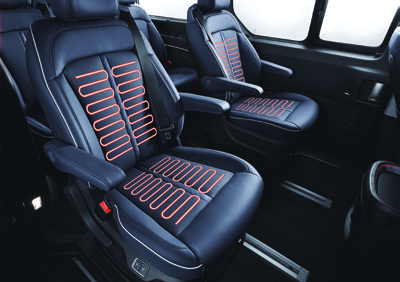 Heated Seat
Ventilation Seat
A surprising performance.
Whether it's boats, jet skis or trailers, the 8-speed automatic transmission Diesel engine can handle your family's playtime with ease.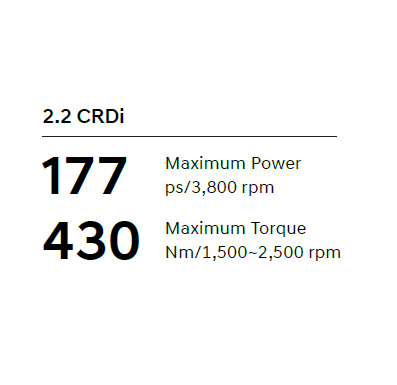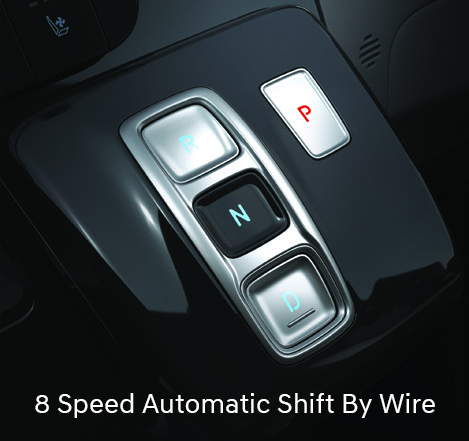 Superb safety.
Imagine a vehicle that cares for your family's safety with 6 Airbags as much as you do. Whether it's on the busy morning trip to school or family weekends away, at Hyundai, we believe that safety should never be an optional extra.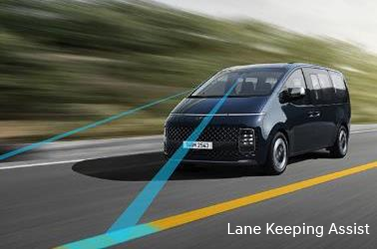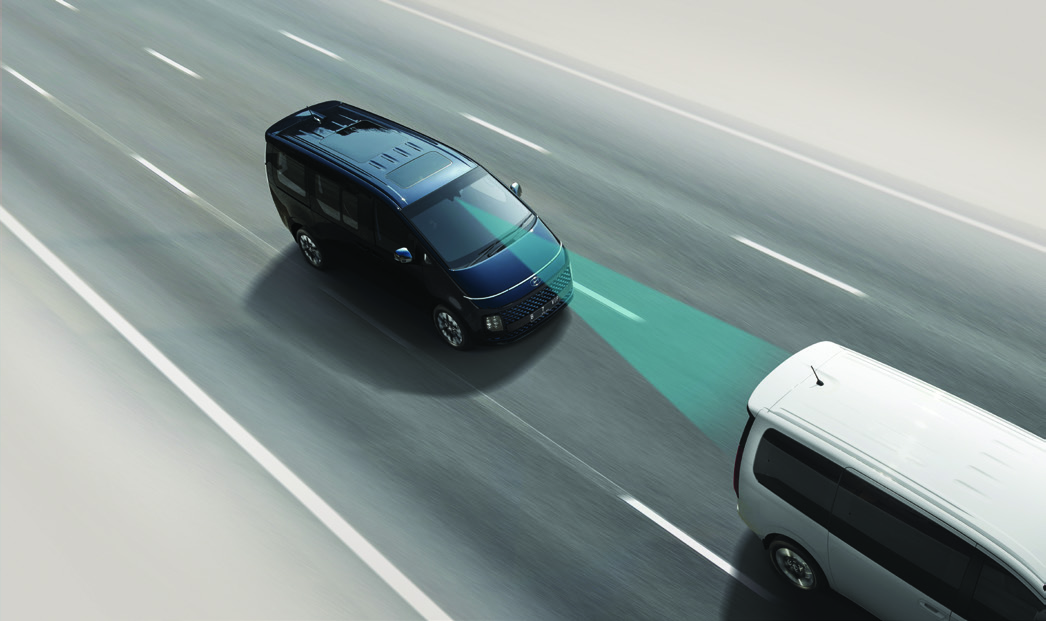 Forward Collision-Avoidance Assist
Blind-Spot Collision-Avoidance Assist
Blind-spot View Monitor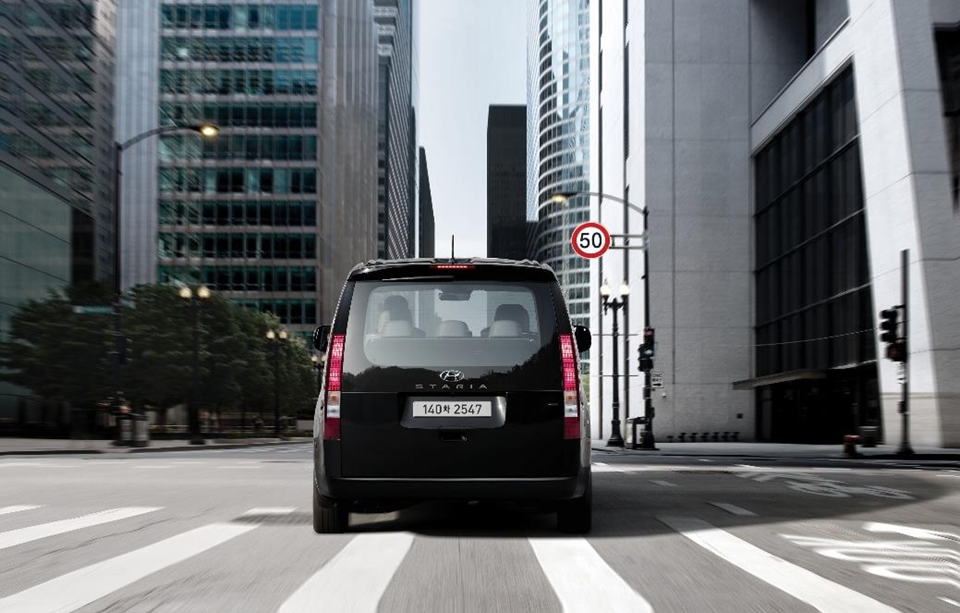 Manual Speed Limit Assist

Rear Cross-Traffic Collision-Avoidance Assist

Surround View Monitor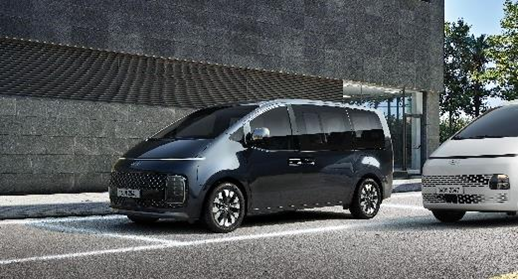 Safe Exit Assist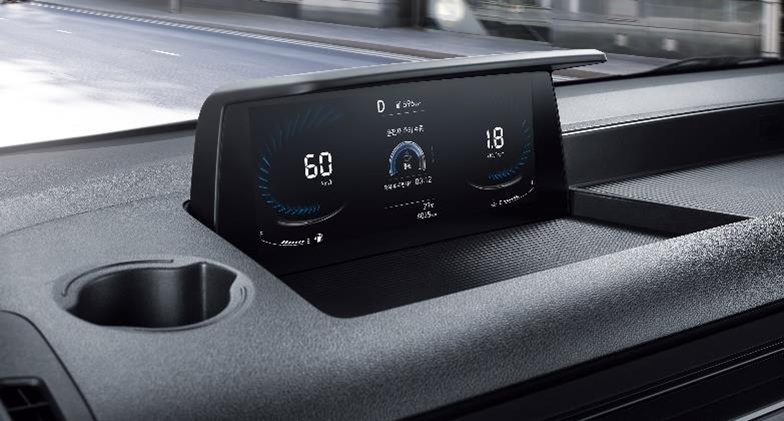 Driver Attention Warning
*Spesifikasi dan kelengkapan berbeda di setiap negara dan sewaktu-waktu dapat berubah tanpa pemberitahuan terlebih dahulu
Hyundai Staria Specification
Type
Signature 7
Signature 9
Engine
2.2 CRDi Diesel
Engine Type
Inline 4-Cylinders
Displacement (cc)
2,199
Max Power (ps/rpm)
177/3,800
Max Torque (Nm/rpm)
430/1,500-2,500
Transmission
Electronic Shift-by-wire 8-speed A/T
Brakes
Front
18″ Φ345 x 30t
Rear
17″ Φ325 x 20t
Suspension
Front
MacPherson Struts
Rear
Multi-Link
Wheels and Tire
Wheels Dimension
7,0J x 18″
Tire Size
235/55/R18
Dimensions
Head Room (mm) 1st row/2nd row/3rd row/4th row
1,060/1,111/991
1,064/1,084/1,081
Leg Room (mm) 1st row/2nd row/3rd row/4th row
1,027/1,400/1,256
1,027/1,025/886/915
Shoulder Room (mm) 1st row/2nd row/3rd row/4th row
1,831/1,672/1,618
1,831/1,1789/1,645/1,618
Hyundai Staria Equipment
Type
Signature 7
Signature 9
Performance and Handling
Paddle Shifters and Shift-by-wire Push-button Gear Selector
●
●
Cruise Control
●
●
Electronic Parking Brake with Auto Hold
●
●
Exterior Features
Aero Wiper Blades
●
●
Smart Power Sliding Door
●
●
Dual Sunroof with Power Adjustable Tilting & Slide Feature (Front)
●
●
Smart Power Tailgate
●
●
Interior Features
Remote Engine Start
●
●
10,25-inch TFT LCD Instrument Cluster
●
●
Full Automatic Climate Control System (front and rear)
●
●
Power Adjustable Driver Seat with Lumbar Support
●
●
Power Adjustable Front Passenger Seat (including height)
●
●
2nd-row Premium Relaxation Seats with 8-way Adjustments
(sliding and seatback angle) and Leg Support
●
–
2nd-row Swiveling Independent Seats with 4-way Adjustments
(sliding and seatback angle)
–
●
Heated and Ventilated Seat
● (Front & 2nd-row)
● (Front Only)
USB Charging Port – front to rear
● (5 USB Ports)
● (7 USB Ports)
Wireless Phone Charging System (Qi standard)
●
●
Ambient Mood Lighting (LED)
●
●
Advance Safety
Anti-lock Breaking System (ABS)
●
●
Electronic Stability Control (ESC)
●
●
Vehicle Stability Management (VSM)
●
●
Hill-start Assist Control (HAC)
●
●
Multi-collision Brake (MCB)
●
●
High Beam Assist (HBA)
●
–
Forward Collision-avoidance Assist (FCA)
●
–
Lane Keeping Assist (LKA) & Lane Following Assist (LFA)
●
–
Driver Attention Warning (DAW) with Leading Vehicle Departure
Allert Function
●
–
Blind Spot Collision-avoidance Assist (BCA)
● (Warning & Assist)
● (Warning Only)
Blind-spot View Monitor (BVM)
●
●
Rear Cross-traffic Collision-avoidance Assist (RCCA)
● (Warning & Assist)
● (Warning Only)
Surround View Monitor (SVM)
●
●
Safe Exit Assist (SEA)
● (Warning & Assist)
● (Warning Only)
Tire Pressure Monitoring System (TPMS) (High Line)
●
●
6 Airbags
●
●
Audio Technology
9-inch Touch Display with AM/FM Radio, Bluetooth & Audio Streaming
Smartphone Integration
●
●
Standard speakers Audio System
–
●
BOSE" premium 12-speakers Audio System
●
–